Update
Rapid4Cloud Platform Update to 1.3.0
A Rapid4Cloud maintenance is scheduled on Monday, 26th March 2018. Please read the below information carefully. Dashboard The new UI is now grouping the
---
A Rapid4Cloud maintenance is scheduled on Monday, 26th March 2018. Please read the below information carefully.
Maintenance
RAPIDConfigurator & RAPIDClient will be offline for upgrade from 3:00 am to 6:00 am UTC. The platform will stay available.
Dashboard
The new UI is now grouping the apps based their functionality. This is making easier for new customers and even more intuitive for existing customers to find the apps.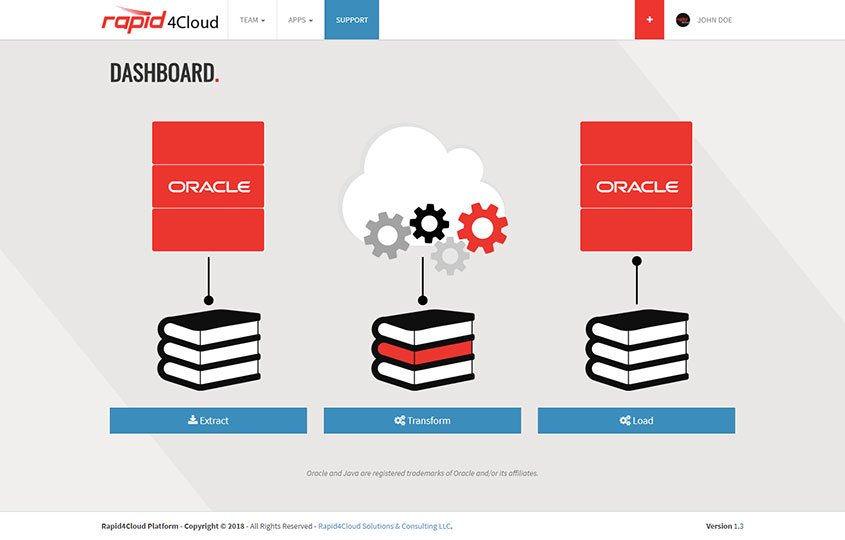 RAPIDController
We've listened to your requests and you can now add or remove a RAPIDClient (aka On-Demand) to extract or inject data from/to your Oracle Fusion pod. If your team is growing, you can easily scale your RAPIDClient for a few additional cost only. This is very useful to control your monthly budget.
Support Center
A self-service support page where you can find videos, pdf and blogs based on your keywords. We recommend you to always use it prior to contact us because your question may have already been answered in the Support Center.
RAPIDSFTP
We improved the speed and security of this service so much that we needed to split it in 2 different apps: Send a File & Explorer. Therefore, you will no longer see the RAPIDSFTP icon in the dashboard anymore, see below for more information about those 2 new apps.
Send a File
This app helps you to quickly send a file up to 5 GB to Rapid4Cloud with improved security. Your file is directly sent to our private storage without the need to pass through platform as a relay. It is commonly used during a RAPIDUpgrade project for example.
Explorer
This is the new generation of the uploads for RAPIDClient. Now, you need to be logged into the platform to directly send or receive files from your RAPIDClient. If you are using the old uploads URL, you will be redirected to the platform automatically. No data are transmitted to the platform when you upload or download a file from a RAPIDClient, making the connection up to 8 times faster and even more secure.
Service Usage
Track your cost via this new menu. It is showing you the history and the estimated current cost of your RAPIDClient usage.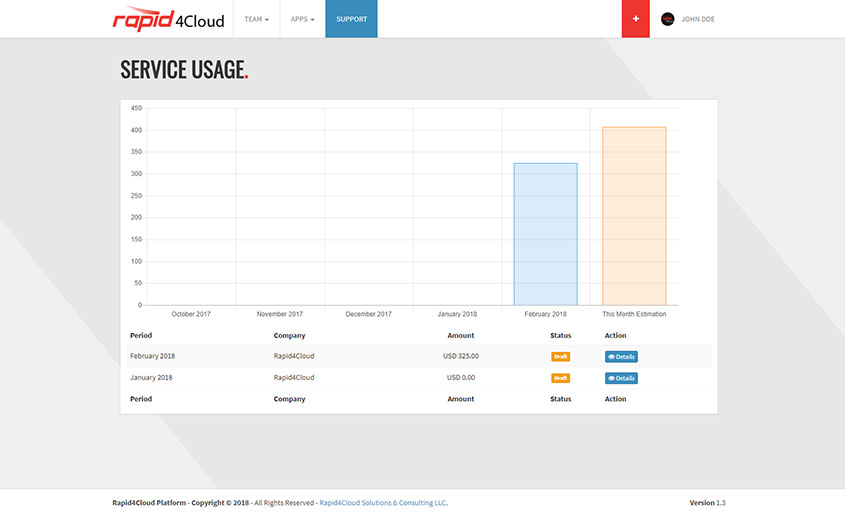 Bugs Fixes
Minor bug fixes and optimizations have been done in all apps.